The 2018 UrbanDesign and Landscaping Expo was held at the Dubai World Trade Center. The UrbanDesign & Landscaping Expo is an international fair of outdoor design,exterior and landscaping. As the only specialised trade event in the MiddleEast for these industries, Urban Design & Landscaping Expo is focused ondesign, construction and maintenance of urban and green spaces, sports groundsand playgrounds.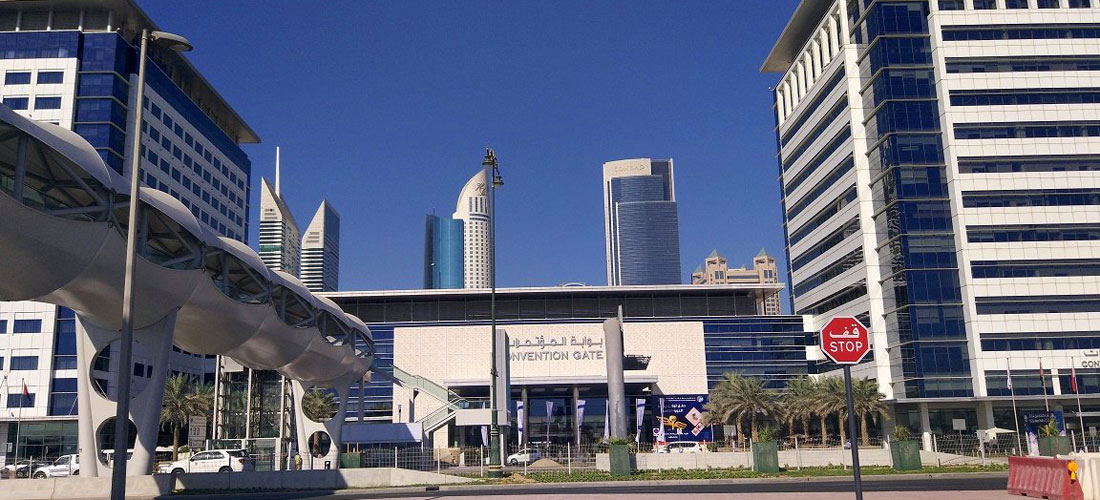 Whether it'sproduct sourcing, making new contacts, networking with industry peers orkeeping up with the latest trends, the Urban Design & Landscaping Expo isthe premier platform to explore the growing role of urban design in thedevelopment of this region.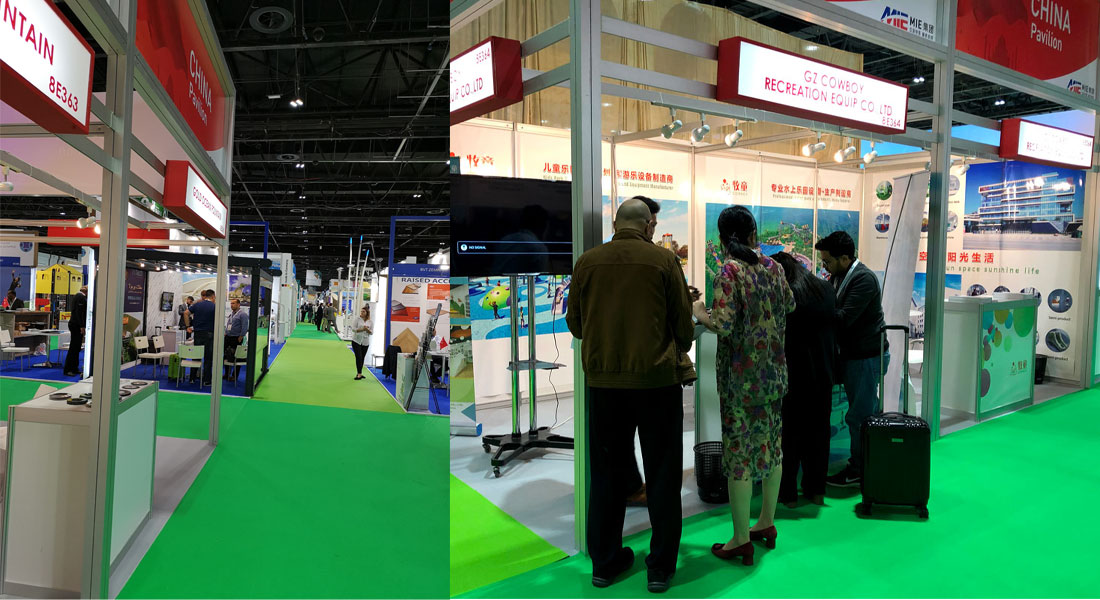 A four-dayexhibition to promote professional exchanges, help companies promote brands,exchange technology, discuss cooperation, and explore professional markets forinternational markets.
This is also the second exhibition attended by Guangzhou Cowboy Water Park Equipment Co., Ltd. in2018. The exhibition booth of the shepherd boy is located at: 8E364/368
Here are ourprofessional business people who listen carefully to the needs of our customers.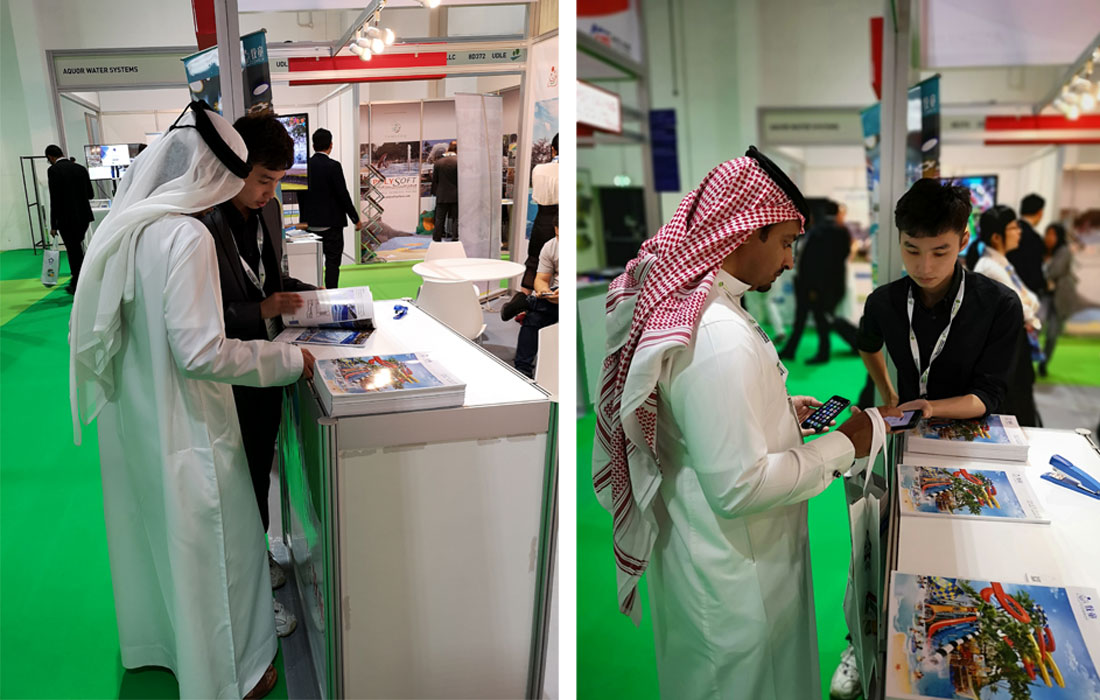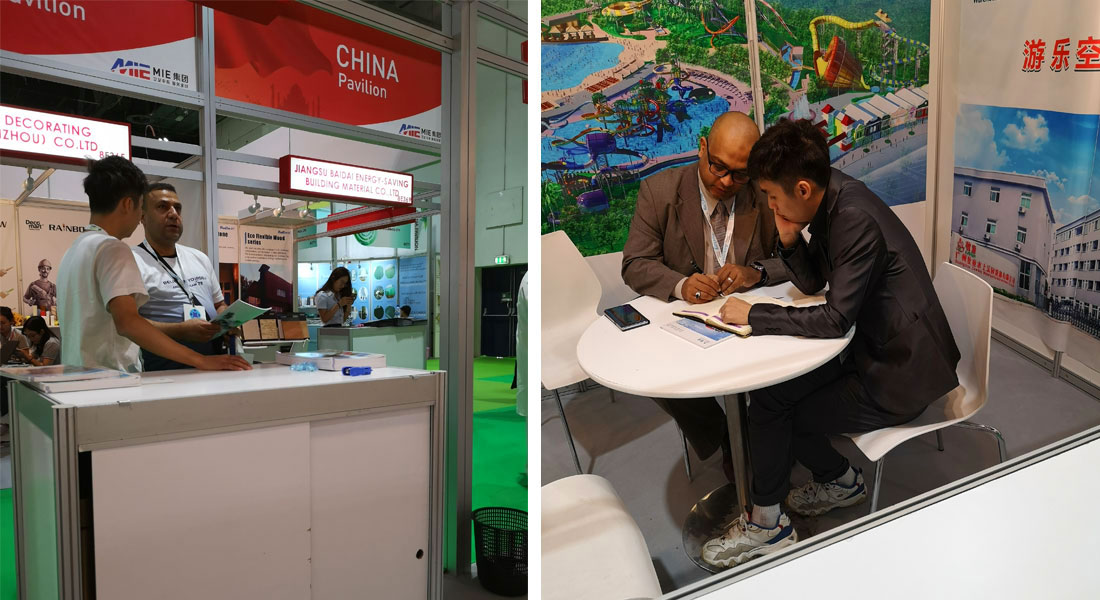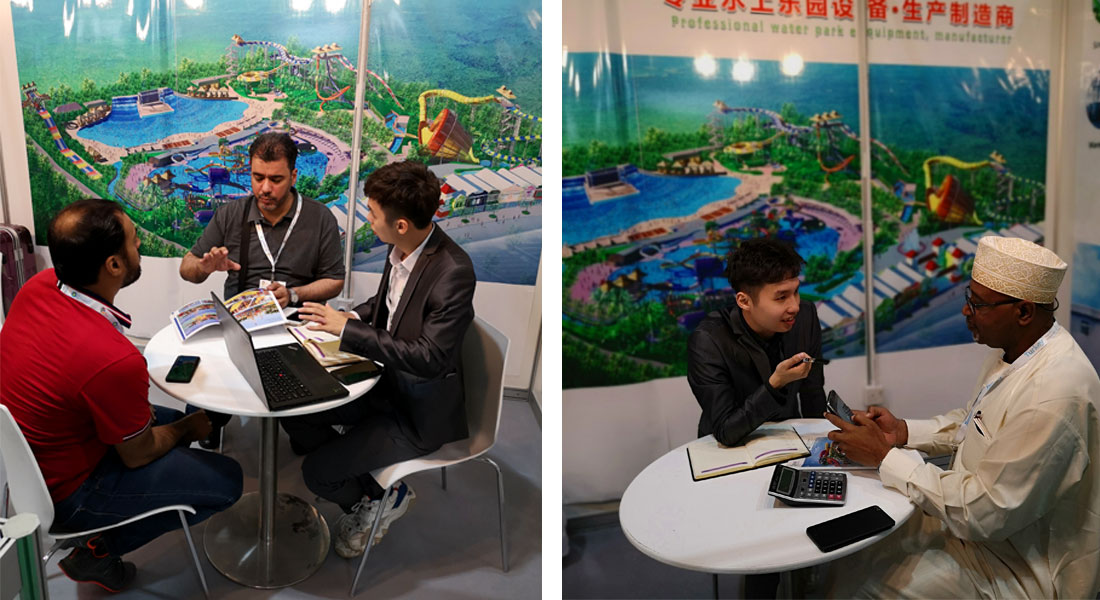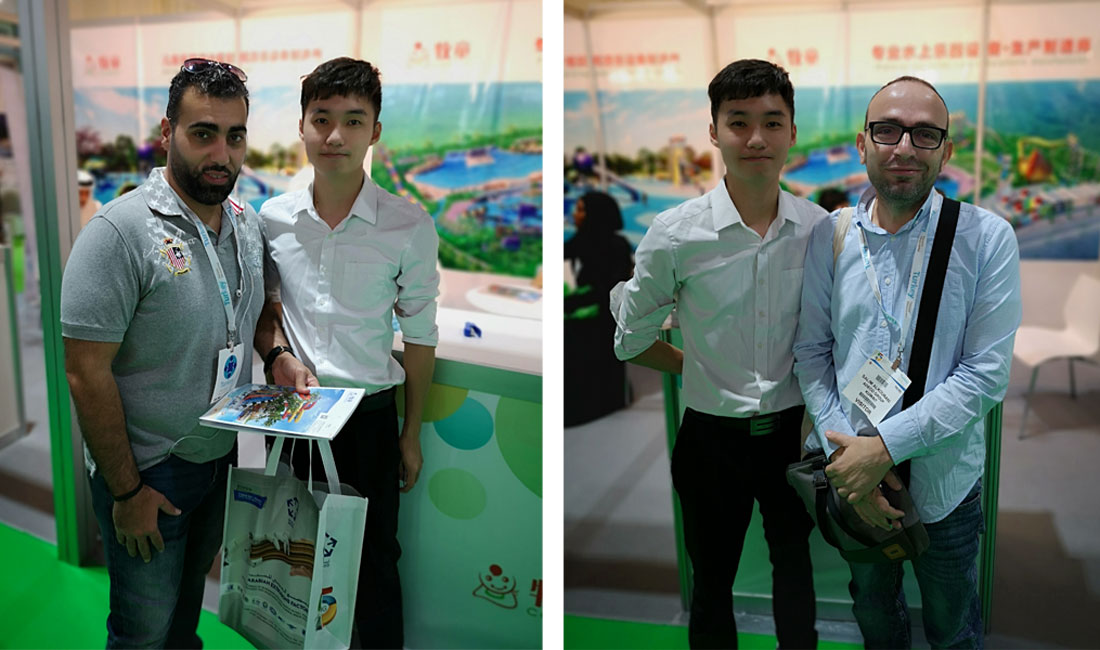 This exhibitionhas also attracted many foreign customers and is very interested in the variousproducts of our company's water amusement facilities. Let customers leave adeeper impression on our company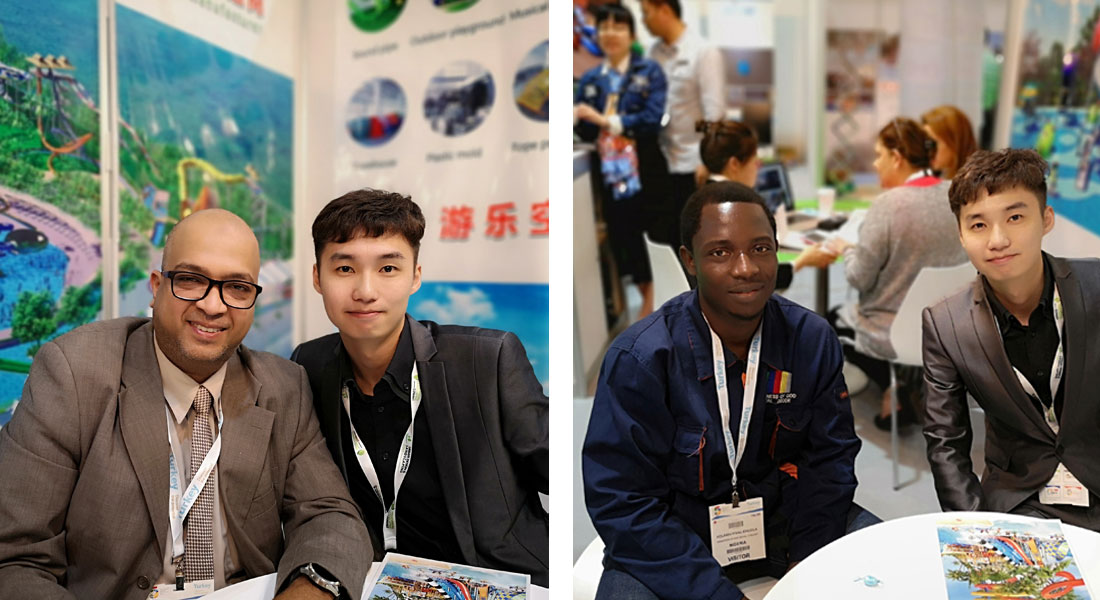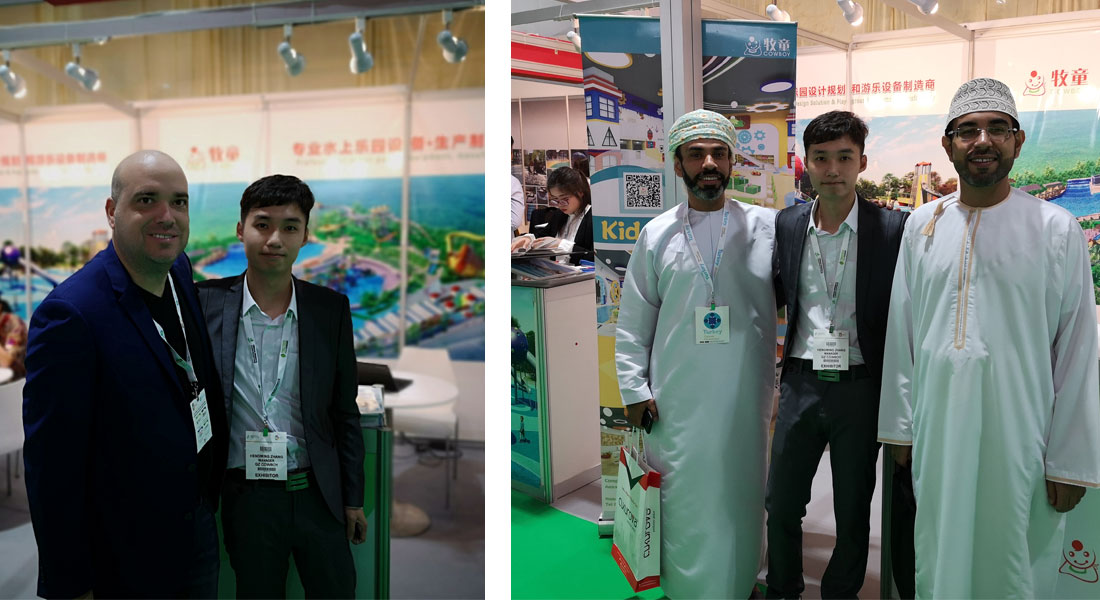 Guangzhou CowboyWater Park Equipment Co., Ltd. gathers domestic and foreign experts and sets upa professional technical research and development and design team to provideone-stop services for planning, design, preparation, management, production,construction and operation planning for the water park.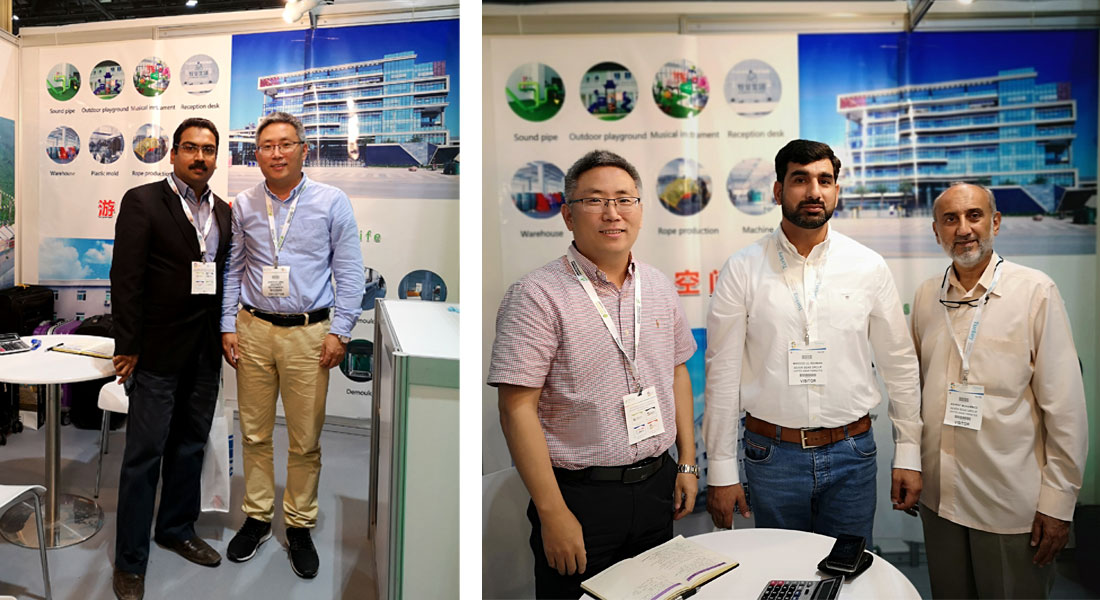 Since itsinception, Guangzhou Cowboy Water Park Equipment Co., Ltd. has successfullyspread its products to the north and south of the country; it has been exportedto Europe, Russia, the Middle East, Southeast Asia and other countries andregions, and has been trusted and praised by customers.