Cowboy Exhibition hall
Cowboy has a large exhibition hall of 1258 square meters, providing customers with a full range of water park products, water park slide and water park equipment. allowing customers to understand products more intuitively. Cowboy children gather at home and abroad excellent water park design experts, adhere to the market-oriented, to meet the needs of customers as their responsibility, become the leader in the design and manufacture of indoor and outdoor water parks.
Aquatic Play Units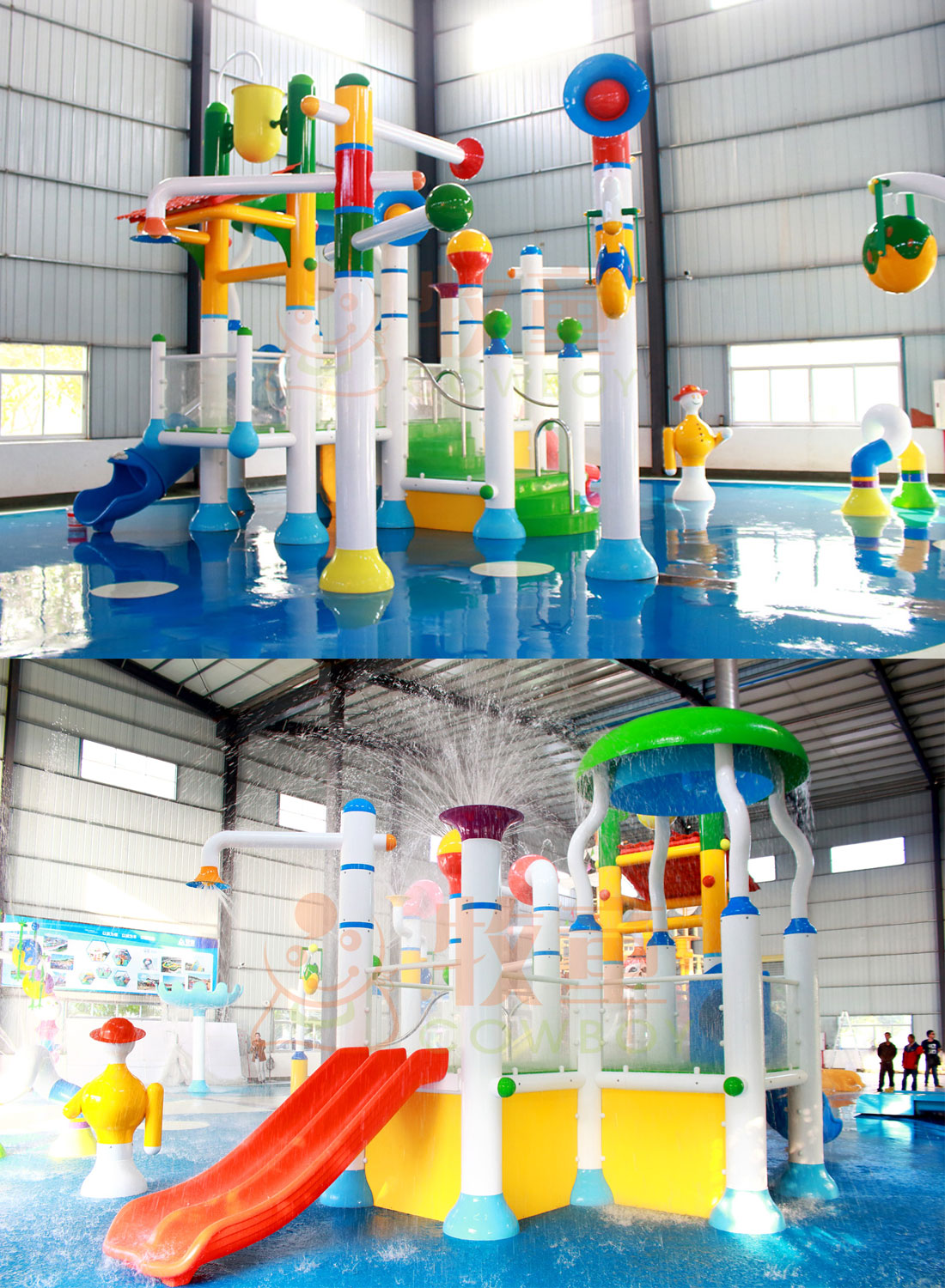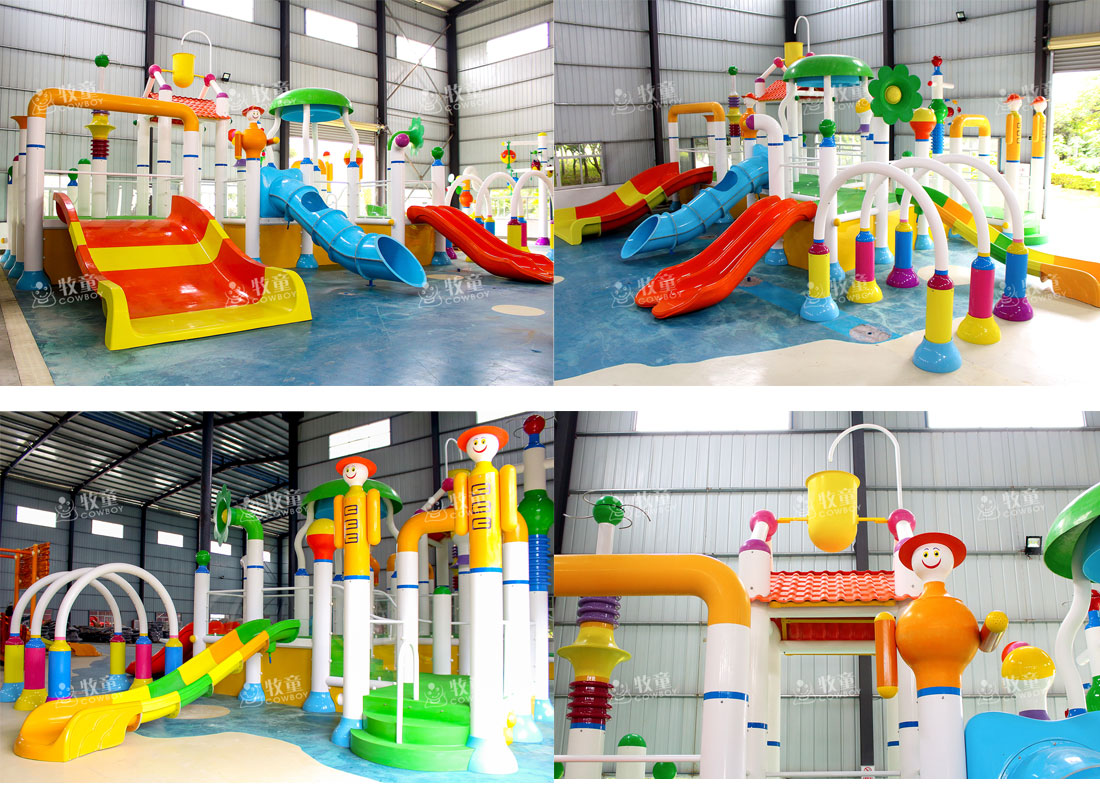 Our aquatic play units combine the sensations of different water movements — flowing, misting and jetting ,This water park equipment is perfect for kids. They breathe new life for the swimming pools, wading pools and commercial water parks. Designed to stimulate and challenge. children Of all ages and abilities, Cowboy have provento be solid winners in almost any setting. More importantly, we understand that your water park's success hinges on having uniquely fun, safe and durable water slides, water features and aquatic play units something for everyone toenjoy.
Water House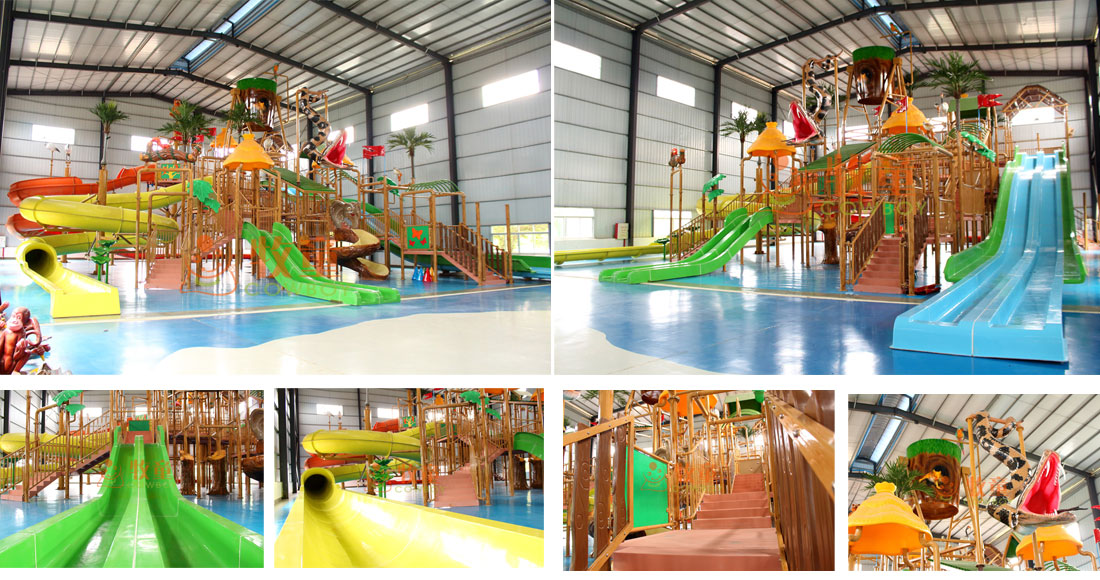 water splash park gigantic water forteress quqa play theme park
Our giantic water forteress go beyond being themed waterslide towers. They are sophisticated, specially-designed play structures that engage children of all ages for hours. Play structures and interactive elements allow hundreds of guest to join in on the fun at one time. No long line-ups increases the entertainment value and overall guest satisfaction.
Pirate Ship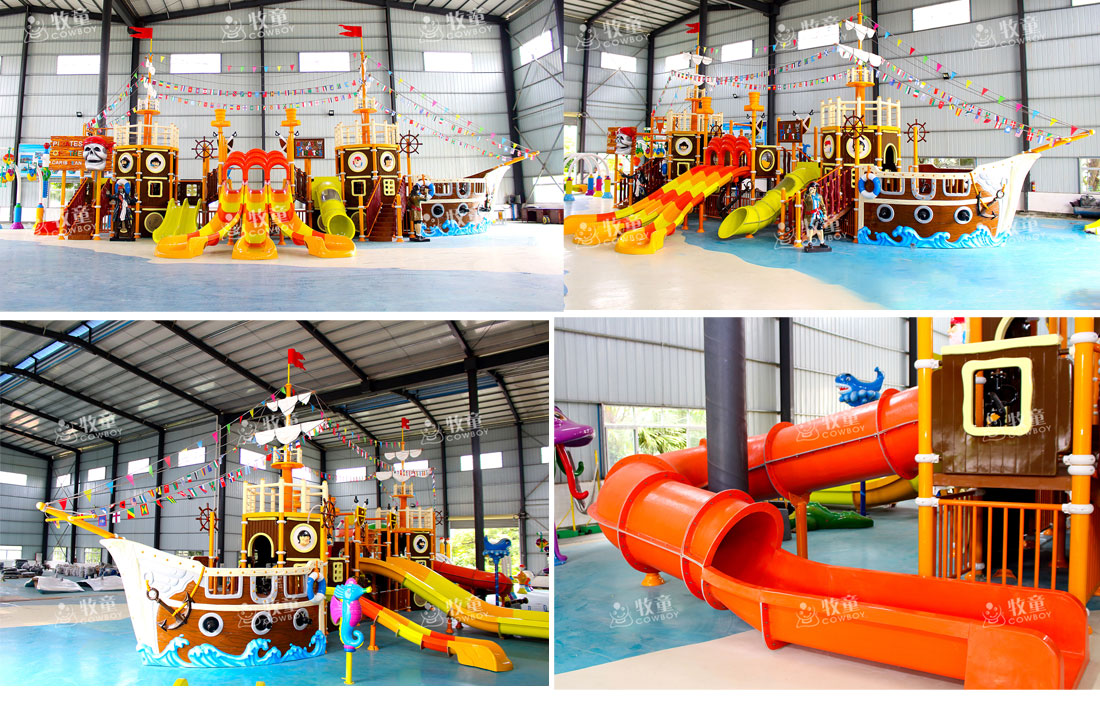 The overall product rustproof, are using the high- intensity fiberglass water park equipment products, that is environmentally friendly, healthy and harmless. it suitable for all kinds of environments water park. Gather up your young buccaneers and swashbucklers for an afternoon of high seas adventure with this handcrafted pirate fiberglass hand lay process water play equipment. Featuring a captain's quarters large enough even for adults to join along, this water park equipment is perfect for role playing. Help your child channel his or her inner viking with the ridiculously cool viking ship. Become captain of your own water park by hitting the high seas on the playhouse boat. This floating water park features a series of slides, ledges, and other interactive attractions designed to get your adrenaline pumping.
Spray features
Spray features water park equipment can be placed in separate areas for preschoolers and older children to age 12. Individual components can be arranged to create a unique tropical play land. Rich and colorful designs hold great attraction for children. May be used in water park shallow Pools with a depth of 12 inches (300mm). Highly interactive exciting environment with various water flow patterns and interactive water jets
Water Attraction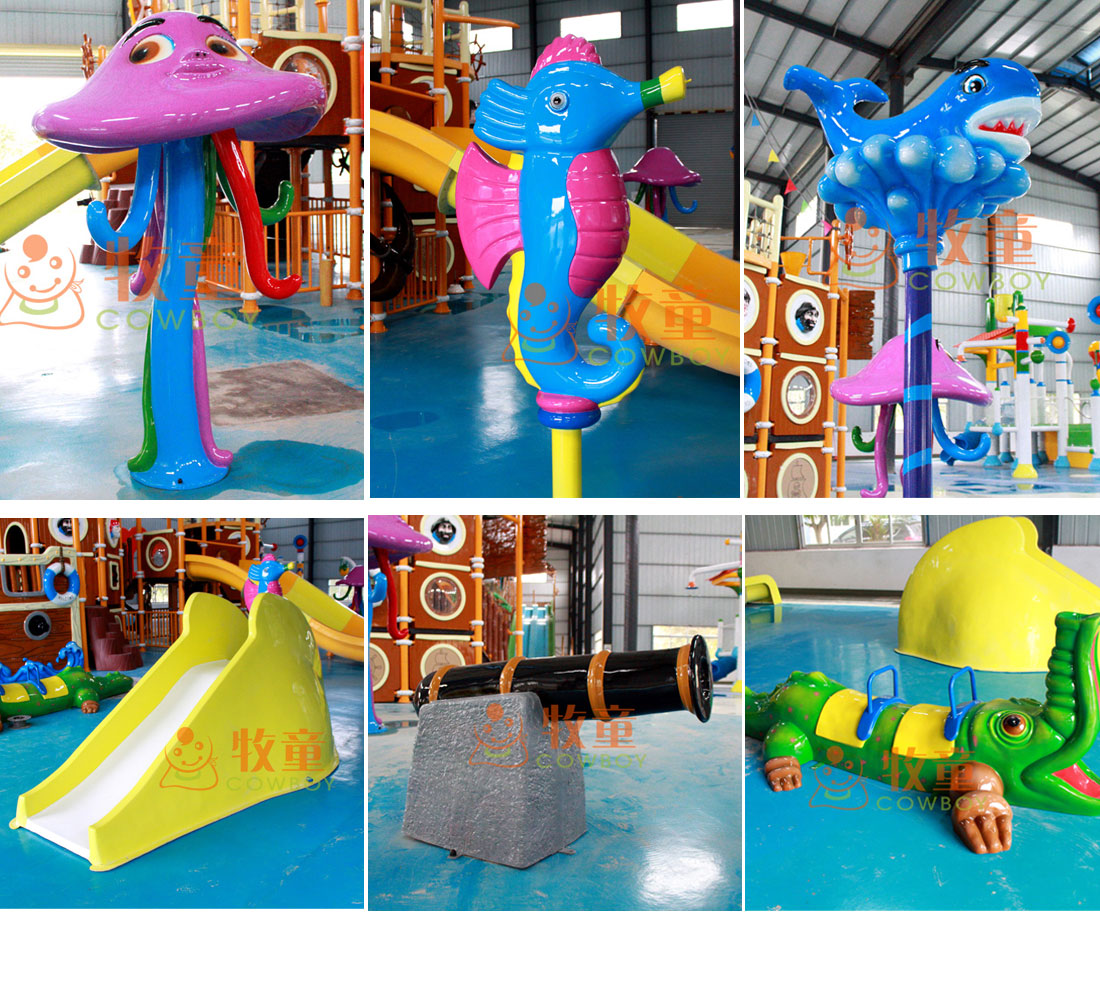 In addition, we also have a variety of play pieces to meet the needs of people of all ages, colorful design is very attractive to children. Highly interactive and exciting environment with various water flow patterns and interactive water jets
There are many products in our showroom that will be built and displayed later. More exhibits are waiting!